It Only Takes a Spark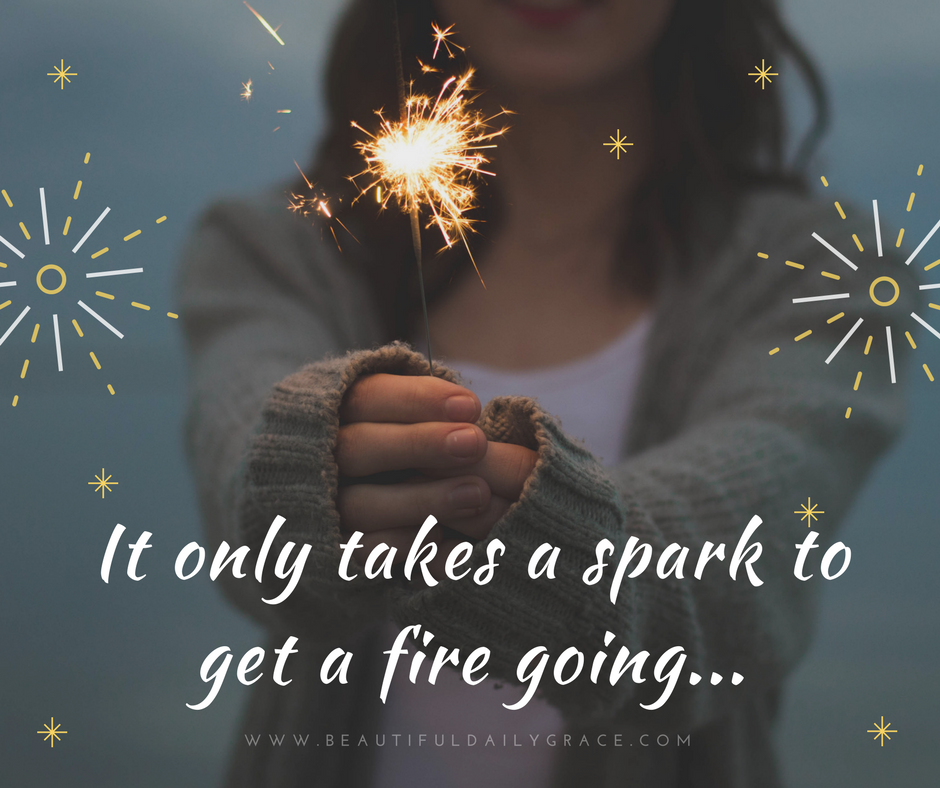 This was one of my favorite hymns growing up as a kid. It didn't take rocket science, even as a child, for me to appreciate the imagery this song creates…..and the truth that this statement holds, is still just as powerful and relevant today.
I want to be a spark….a spark that starts a fire in women that inspires them to be confident in who they are in Christ, to not compare themselves, and to have a vision that they can make a difference in this world.
I want to be a spark that ignites hearts for their homes and their children. I want women to know that they can have a peace-filled, joy-filled home….it takes work…but is well worth every effort!

I want to spark a fire in the hearts of wives to be their husbands' greatest fans, to build him up, to be forgiving, & to always remember to have fun with him!
With Love,
Lindsey
---
---