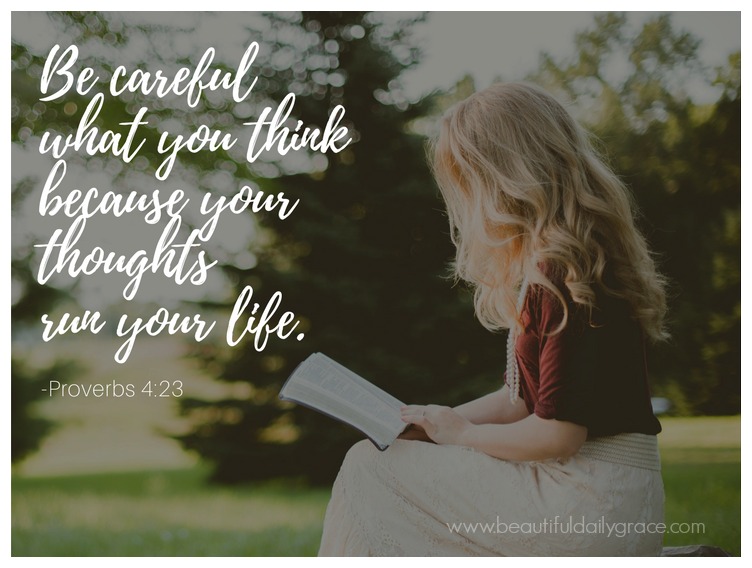 Think On Good Things
We do it everyday.  When we look in the mirror, when we are asked to do something, when we succeed or fail.  Thinking….it is just a part of life, and one that is vital to our well being & success, so we should be mindful of our thinking patterns.
So think about this:
If you think of yourself as beautiful, you will exude beauty (not just external). If you think yourself creative, you will be creative. If you think you can make a difference, you will!
Of course the opposite is true as well!
The way you think determines the way you live, so think on things that deserve your brain space!!!!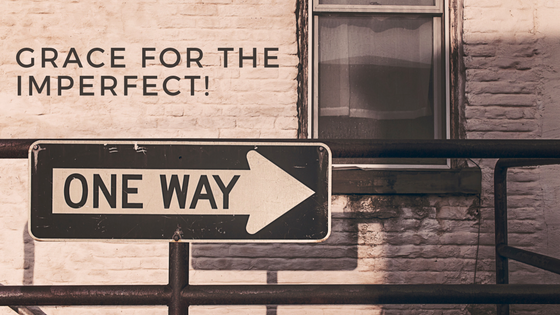 Maybe today, you have found this article, and you are feeling down and discouraged.  Maybe you find yourself at the end of your rope, and like you can't do life on your own.  Maybe you are struggling with a sin issue in your life, and can't seem to overcome.  On the flip side of that, maybe you are someone who has it all together, and maybe you snub your nose at people who can't seem to get things right.

Well, here is some news straight from the mouth of Jesus:

"Healthy people don't need a doctor–sick people do. I have come to call not those who think they are righteous, but those who know they are sinners." Mark 2:17 (NLT)

If you are feeling inadequate today….know that Jesus came for you! His love for you is the kind of love you long for, the kind that is deep, genuine, unwavering, forgiving, & always pursuing.  There is grace for you today in Christ if you will choose to reach out to Him.

The greatest part, is that His love is full of transforming power.  It casts out fear & insecurities!  It changes you from the inside out!  

And if you are on the Pharisee side of the coin today, I hate to break it to you, but no matter how good you've gotten at juggling the things in your life, trying to go the road of life alone becomes burdensome and lonely!  And, if you were really honest with yourself, you know that you do have areas of life where you struggle, because we ALL do!!

For everyone has sinned; we all fall short of God's glorious standard. Romans 3:23(NLT)

The truth is…none of us are perfect, and to think you are, or to try and be that is too heavy of a burden for any of us to bear!  So take Christ's hand today, and let His strength & His glorious grace be with you! He is the ONE WAY in this life!

In Christ,

Lindsey

[jetpack-related-posts]