His Grace Is Sufficient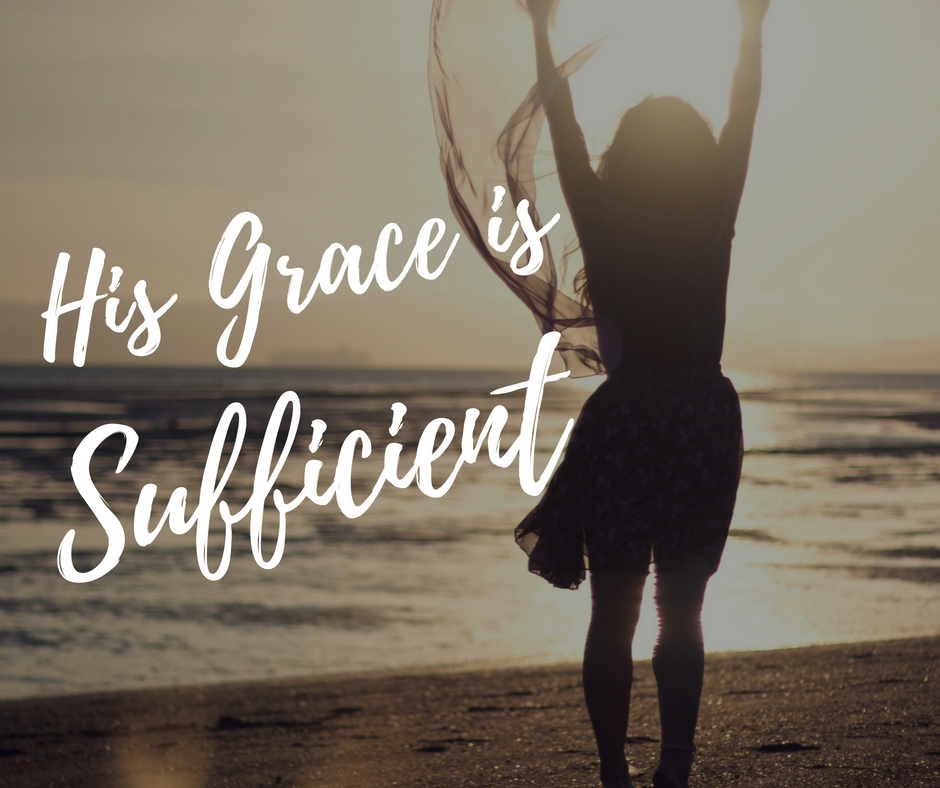 My husband is a firefighter and due to a recent storm that hit our area, he was at the fire station for an extended period of time. During his time away, I was thanked for being a "first responder's wife"……one of the many hats I wear.  I'm a mother, a daughter, a sister, an aunt, a niece, a friend, a singer, and a Physical Therapist just to name a few.  That's a lot to keep up with! There are days that I feel  like an acrobat,  trying to keep fragile plates spinning on tiny little sticks, running back and forth wildly to make adjustments, not wanting any to fall. Failure just isn't an option, right?!?!
For so long, I wanted to be perfect in every area that I have an influence in, but is that really possible?  If you have ever been there, or are there now, you understand how exhausting this can be.
Ladies, on my own, I can't do it…believe me, I've tried! It's not possible in any way, shape, or form to do one thing perfectly, never mind perfection in every role or responsibility I have in my life.
Through my blossoming faith in Christ, I've learned that my most important role is being a daughter of the King!
He's the only one that walked this Earth, who has done anything perfectly. He sacrificed it all, knowing that we would fall short.  What a blessing for us! Through his grace, and through my love for all that He is, I can fulfill each role I've been given. I won't be perfect, and you know what….that's ok!
2 Corinthians 12:9 says:
 And He has said to me, "My grace is sufficient for you, for power is perfected in weakness." Most gladly, therefore, I will rather boast about my weaknesses, so that the power of Christ may dwell in me.
I instead, will strive to do each task to the best of my ability, and trust that through His GRACE, and His grace alone, I will bear good fruit.  He will meet me where I am in every situation I face.  Since I've grown so much in this particular area, I'm much more at peace in the midst of the chaos of life.  What a wonderful feeling!
God gives us His amazing grace, not so we can be perfect, but so we can succeed in everything He's called us to do.  This is what the grace of God is, not just for me, but what He graciously extends to you.  So today, what area are you feeling weak and exhausted in?  Where are you functioning in your own strength?   What plates are you trying to juggle?  Ask Christ to meet you, and watch as He pours His grace on you, in every area of your life.
In His Grace,
Kaelynn
---
---