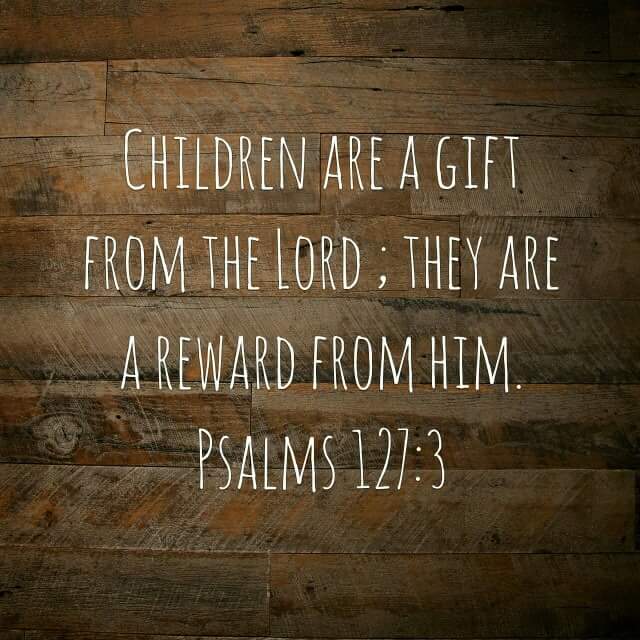 They stretch us, they challenge us, & at times they can exhaust us. They bring us great joy, make us proud, make us laugh, & help us to grow.
​  I have heard multiple times, from a barrage of people of how tired and frustrated they are with their children.  Walking down the isle in the store, I have heard parents berate, yell at, and belittle their little ones in front of the entire world.  I cannot tell you how it saddens my heart to hear parents talk about how they can't wait to get rid of their children.
Now, believe me, I understand that there are tough seasons that we go through as parents.  We deal with all of the heart issues that our children are growing through, and those seasons are not always as pleasant as the smell of banana bread in the oven.  Children often test and challenge our hearts like no one else can.
We have to turn off the TV(or whatever hobbies we may prefer) to take time to teach and discipline them.  We stay up late doing extra loads of laundry and cloroxing EVERYTHING when they are sick.  We have to make the choice to stop our business and listen to their hearts, even if it's a topic that is not most interesting to us.  Being a Mommy is not always easy, & surely not for the faint at heart!!
​  Although I hate to admit it, I think what makes it the hardest, is that at the very same time that I am loving and training my children, I am growing, and learning how to lay my own life down.  I am having to learn how to prioritize & put first things first, & how to handle things with patience & kindness!
Oh, it would be so fantastic if ​God could just do an instant download into my heart, and that I would be the perfect Mommy to my littles!  The truth, however, is that I am growing as a woman and Mommy at the very same time I am loving, training, & teaching my children!
​  Here is one thing that we so surely must understand.  If you are reading this now, and you are a Mommy(whether to spiritual or physical children)…..GOD HAS GREATLY BLESSED YOU!  You have been given a beautiful gift…not a burden.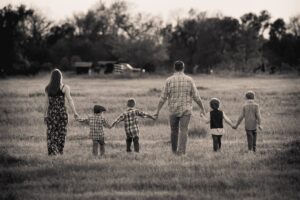 Psalms 127:5 says:
​  "LIKE ARROWS IN THE HAND OF A WARRIOR, SO ARE THE CHILDREN OF ONE'S YOUTH.  HOW BLESSED IS THE MAN WHOSE QUIVER IS FULL OF THEM;  THEY WILL NOT BE ASHAMED WHEN THEY SPEAK WITH THEIR ENEMIES IN THE GATE."
Regardless of how the world may portray children, or even how we have looked at them, God is very clear that our children are a reward from Him. God intended for our kids to be a great blessing to our homes & to the world around us.  They are in many ways our salvation, so that God can do a beautiful work in our hearts.
Yes, being a Mom is not always easy, but if we will get God's perspective, if we will be diligent in training them in the ways that are right & good, and if we will learn to love them well, we will find great joy in being around and raising our sweet ones!
If you are reading this today, and have not had God's view regarding your little blessings, then let me tell you, God's grace is reaching out to you now.  You start by simply seeing your children as the blessing they are.  Then, join with so many other godly women who are seeking out to be the great Moms that God desires for us to be.  Don't give up, seek godly help, & let's keep growing!
Much Love,
Lindsey